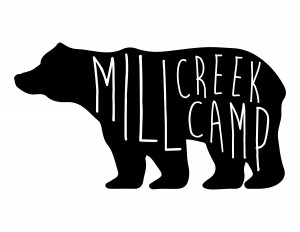 Seasonal Staff Positions
---
Successful applicants will be contacted for an interview.
4 month (May-August)
Program Director: Head up the fun & festivities in this highly creative position! You'll be in charge of the daily schedule as well as the entire program team, so organization and communication are high on your lists of skills (along with nun-chucks)!  
Program Coordinator : Working closely with the Program Director, you'll take the reigns when it comes to insuring quality when it comes to the day to day running of the schedule. Your day is a mix of planning, implementing and reviewing all aspects of program along with coordinating the heck outta everything.
Leadership Development Coordinator : TREK is the program and YOU are the leader. We're looking for people with a passion for mentoring high school students into hard-working, compassionate, community minded leaders. You're also going to need to know how to keep spirits up while cleaning EVERYTHING.
Head Chef : Not only do you LOVE cooking but you also ADORE organization, planning, and being creative. You get the chance to provide the reason for our camp family to gather around the table 3 times a day to make memories that will last a lifetime, which means you'll receive more high fives and compliments than any other staff member in the summer!
3 month (June -August)
Program Assistant : You are THE FUN. Under the direction of the Program Coordinator, you're what makes the stuff that happens at camp, happen. You love being creative, silly, and LOVE FUN. You know how to lead an activity safely and inclusively, and are always looking for ways to make camp unforgettable.
Sous Chef: This job is not for the weak of heart (or wrist)! Under the direction of the Head Chef, you'll help pump out 3 delicious meals a day along with tasty snacks and specialties that can only be found at camp!
2 month (July -August)
Kitchen Assistant : Working closely under the Sous and Head Chefs, you'll help make sure everyone is well-fed! From kneading bread to chopping heads of lettuce, you'll be sure to use a lot of elbow grease in your daily tasks. The kitchen is the heartbeat of camp and you get to help keep the rhythm!
Cabin Leader : Shenanigans is what you were made for. You know how to draw excitement and wonder out of the smallest things and embrace the craziness of a night game! Your ability to listen is rivaled only by your ability to insure everyone around you feels welcomed. You're the front line staff at camp and everything that everyone else does is to support what you're here for: to love campers.
Health Care Assistant — First Aider : Camp is a wild, fun, crazy place that can sometimes result in bumps, scrapes, bruises and tummy aches. Your role is to keep everyone on site feeling healthy and well-cared for. You'll make sure everyone gets their medications and that we never run out of band aids or hugs.
Camp Life Liaison : You know what makes camp great and you know what the people around you need, almost before they need it. Every day you'll be looking out for our cabin leaders and campers experiences through conversations, walks, ice cream, and more. You know how to mediate a disagreement and are always willing to step in to give a cabin leader a much needed break. Working closely with the Executive & Associate Director, you'll make sure everyone  on site is taken care of.