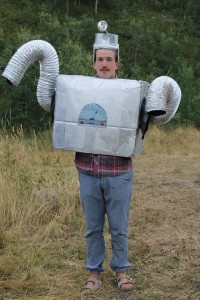 SCOTT-BOT says "Beep-boop-bopitty-beep", which translates to…
CHECK OUT THE JANUARY NEWSLETTER!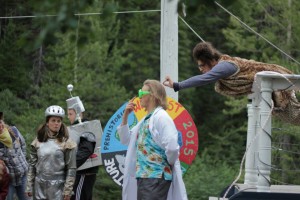 "Oooooo, this looks tasty!" -Pizza the Cavewoman
Pizza also say: check out the equally delicious Mill Creek Monthly newsletter by clicking here!
Firstly, I am honored to welcome you to the new home of MillCreekCamp.org. Gone are the days of pale yellow and a logo that looked like it belonged to a forestry company. In the past are bland layouts and hard to navigate menus. Here we are in our new home with Instagram on the right, Twitter on the left, and every bit of the spirit and fun of camp captured in a website. The site is new though, it's in that awkward teenage stage where it can cook mac & cheese but it leaves a terrible mess sometimes. So during this phase of adolescence if the site does something it shouldn't please don't fret, instead contact dev@millcreekcamp.org and I promise it won't happen again.
Which is a great segway into the second thing; this isn't Alyssa this is the web developer Justin (the handsome(ish?) guy with the beard). In all great likelihood this will be the first, last, and only post I make to the site… But seeing as how I'm the guy who will press the big red launch button, I've decided to abuse my powers and talk to you about camp.
This last summer I had the honor and privilege of spending the whole summer hanging out with great staff, amazing volunteers, spectacular young adults in leadership training, and of course… Campers. The two months I got to spend with the people who came to camp… There are few experiences I had that were more rewarding.
So if you're thinking to yourself, "Is this where I want to send my kids?" It is. Staff and Volunteers every year strive to make each summer your kids attend the best summer of their lives.
If you're wondering, "Do I really have what it takes to volunteer?" You do. Every volunteer is unique and has something to bring to camp.
"Is it really as great as this weird guy with the beard is suggesting?" Come and find out for yourself, you'll be glad you did.